(10 intermediate revisions by one other user not shown)
Line 1:
Line 1:
 
+

[[File:HeroCloseupLarge-BoyMage-Default-Normal.png|frame|Penn]]

 
+
 
+

''The Boy Mage''

 
+
 
+

A precocious young shepherd who supports his allies by conjuring helpful spirit manifestations.

 
+
 

==Lore:==

 

==Lore:==

 
+
 
+

''Penn is a precocious shepherd boy with a talent for magic beyond his years. At the Seeker's urging, Penn has left his home to be trained to use his gifts.''

 
+
 
+

==Abilities:==

 
+
 
+

==Stats:==

 
+
 
+

{| border="0" cellpadding="1" cellspacing="1" class="article-table article-table-selected" style="width: 500px;"

 
+

|+Penn's Base Stats 1-15

 
+

|-

 
+

! scope="col"|

 
+

! scope="col"|1

 
+

! scope="col"|2

 
+

! scope="col"|3

 
+

! scope="col"|4

 
+

! scope="col"|5

 
+

! scope="col"|6

 
+

! scope="col"|7

 
+

! scope="col"|8

 
+

! scope="col"|9

 
+

! scope="col"|10

 
+

! scope="col"|11

 
+

! scope="col"|12

 
+

! scope="col"|13

 
+

! scope="col"|14

 
+

! scope="col"|15

 
+

|-

 
+

|[[Health]]<br>[[Health Regeneration|(Regen)]]

 
+

|

 
+

|

 
+

|

 
+

|

 
+

|

 
+

|

 
+

|

 
+

|

 
+

|

 
+

|

 
+

|

 
+

|

 
+

|

 
+

|

 
+

|

 
+

|-

 
+

|[[Armor]]

 
+

|

 
+

|

 
+

|

 
+

|

 
+

|

 
+

|

 
+

|

 
+

|

 
+

|

 
+

|

 
+

|

 
+

|

 
+

|

 
+

|

 
+

|

 
+

|-

 
+

|[[Magic Resistance]]

 
+

|*

 
+

|

 
+

|

 
+

|

 
+

|

 
+

|

 
+

|

 
+

|

 
+

|

 
+

|

 
+

|

 
+

|

 
+

|

 
+

|

 
+

|

 
+

|-

 
+

|[[Resilience]]

 
+

|0%*

 
+

|

 
+

|

 
+

|

 
+

|

 
+

|

 
+

|

 
+

|

 
+

|

 
+

|

 
+

|

 
+

|

 
+

|

 
+

|

 
+

|

 
+

|-

 
+

|[[Movement Speed]]

 
+

|*

 
+

|

 
+

|

 
+

|

 
+

|

 
+

|

 
+

|

 
+

|

 
+

|

 
+

|

 
+

|

 
+

|

 
+

|

 
+

|

 
+

|

 
+

|-

 
+

|[[Attack Power]]

 
+

|

 
+

|

 
+

|

 
+

|

 
+

|

 
+

|

 
+

|

 
+

|

 
+

|

 
+

|

 
+

|

 
+

|

 
+

|

 
+

|

 
+

|

 
+

|-

 
+

|[[Attack Speed]]

 
+

|

 
+

|

 
+

|

 
+

|

 
+

|

 
+

|

 
+

|

 
+

|

 
+

|

 
+

|

 
+

|

 
+

|

 
+

|

 
+

|

 
+

|

 
+

|-

 
+

|[[Critical Strike]]

 
+

|

 
+

0.0%* (80%)*

 
+

|

 
+

|

 
+

|

 
+

|

 
+

|

 
+

|

 
+

|

 
+

|

 
+

|

 
+

|

 
+

|

 
+

|

 
+

|

 
+

|

 
+

|-

 
+

|[[Armor Penetration]]

 
+

|

 
+

0%* (0)*

 
+

|

 
+

|

 
+

|

 
+

|

 
+

|

 
+

|

 
+

|

 
+

|

 
+

|

 
+

|

 
+

|

 
+

|

 
+

|

 
+

|

 
+

|-

 
+

|[[Life Steal]]

 
+

|

 
+

0%* (0)*

 
+

|

 
+

|

 
+

|

 
+

|

 
+

|

 
+

|

 
+

|

 
+

|

 
+

|

 
+

|

 
+

|

 
+

|

 
+

|

 
+

|

 
+

|-

 
+

|[[Attack Range]]

 
+

|*

 
+

|

 
+

|

 
+

|

 
+

|

 
+

|

 
+

|

 
+

|

 
+

|

 
+

|

 
+

|

 
+

|

 
+

|

 
+

|

 
+

|

 
+

|-

 
+

|[[Mana]]<br>[[Mana Regeneration|(Regen)]]

 
+

|

 
+

|

 
+

|

 
+

|

 
+

|

 
+

|

 
+

|

 
+

|

 
+

|

 
+

|

 
+

|

 
+

|

 
+

|

 
+

|

 
+

|

 
+

|-

 
+

|[[Special Power]]

 
+

|0*

 
+

|

 
+

|

 
+

|

 
+

|

 
+

|

 
+

|

 
+

|

 
+

|

 
+

|

 
+

|

 
+

|

 
+

|

 
+

|

 
+

|

 
+

|-

 
+

|[[Cooldown Reduction]]

 
+

|0.0%*

 
+

|

 
+

|

 
+

|

 
+

|

 
+

|

 
+

|

 
+

|

 
+

|

 
+

|

 
+

|

 
+

|

 
+

|

 
+

|

 
+

|

 
+

|-

 
+

|[[Magic Penetration]]

 
+

|0%* (0)*

 
+

|

 
+

|

 
+

|

 
+

|

 
+

|

 
+

|

 
+

|

 
+

|

 
+

|

 
+

|

 
+

|

 
+

|

 
+

|

 
+

|

 
+

|-

 
+

|[[Spell Vamp]]

 
+

|0%*

 
+

|

 
+

|

 
+

|

 
+

|

 
+

|

 
+

|

 
+

|

 
+

|

 
+

|

 
+

|

 
+

|

 
+

|

 
+

|

 
+

|

 
+

|}

 
+
 
+

* denotes a static value that does not scale with level and is only affected by items, buffs, or abilities

 
+
 
+

==Skins:==

 
+
 
+

==[[Heroes]]:==

 
+
 
+

<gallery orientation="none" captionposition="below" captionsize="small" bordercolor="transparent" captionalign="center" position="center" widths="50" spacing="small" bordersize="none" columns="dynamic" navigation="true" hideaddbutton="true">

 
+

HeroCloseupLarge-FireQueen-Default-Normal.jpg|link=http://soada.wikia.com/wiki/Atasha

 
+

HeroCloseupLarge-Warden-Default.jpg|link=http://soada.wikia.com/wiki/Bataar

 
+

HeroCloseupLarge-Mandrake-Default-Normal.jpg|link=http://soada.wikia.com/wiki/Beroth

 
+

HeroCloseupLarge-Berserker-Default-Normal.jpg|link=http://soada.wikia.com/wiki/Drengar

 
+

HeroCloseupLarge-Seeker-Default-Normal.jpg|link=http://soada.wikia.com/wiki/Ermuk

 
+

HeroCloseupLarge-Brute-Default-Normal.jpg|link=http://soada.wikia.com/wiki/Grugg

 
+

HeroCloseupLarge-Marksman-Default-Normal.jpg|link=http://soada.wikia.com/wiki/Khagas

 
+

HeroCloseupLarge-BoltMage-Default-Normal.jpg|link=http://soada.wikia.com/wiki/Lassidar

 
+

HeroCloseupLarge-RockGolem-Default-Normal.jpg|link=http://soada.wikia.com/wiki/Lithoron

 
+

HeroCloseupLarge-PlagueBringer-Default-Normal.jpg|link=http://soada.wikia.com/wiki/Lord_Dekain

 
+

HeroCloseupLarge-BroodMother-Default-Normal.jpg|link=http://soada.wikia.com/wiki/Rachna

 
+

HeroCloseupLarge-GreenMan-Default-Normal.jpg|link=http://soada.wikia.com/wiki/Serewyn

 
+

HeroCloseupLarge-Huntress-Default-Normal.jpg|link=http://soada.wikia.com/wiki/Skalla

 
+

HeroCloseupLarge-Sapper-Default-Normal.jpg|link=http://soada.wikia.com/wiki/Slag

 
+

HeroCloseupLarge-Striker-Default-Normal.jpg|link=http://soada.wikia.com/wiki/Slivus

 
+

HeroCloseupLarge-Crossbowman-Default-Normal.jpg|link=http://soada.wikia.com/wiki/Torrace

 
+

HeroCloseupLarge-Knight-Default-Normal.jpg|link=http://soada.wikia.com/wiki/Vallamere

 
+

HeroCloseupLarge-Trickster-Default-Normal.jpg|link=http://soada.wikia.com/wiki/Vexie

 
+

HeroCloseupLarge-MageSlayer-Default-Normal.jpg|link=http://soada.wikia.com/wiki/Xeros

 
+

HeroCloseupLarge-KnifeNinja-Default-Normal.jpg|link=http://soada.wikia.com/wiki/Ziri

 
+

</gallery>

 
+

[[Category:Skins]]
---
Latest revision as of 12:57, 27 June 2015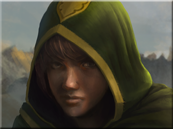 The Boy Mage
A precocious young shepherd who supports his allies by conjuring helpful spirit manifestations.
Penn is a precocious shepherd boy with a talent for magic beyond his years. At the Seeker's urging, Penn has left his home to be trained to use his gifts.
* denotes a static value that does not scale with level and is only affected by items, buffs, or abilities

Community content is available under
CC-BY-SA
unless otherwise noted.