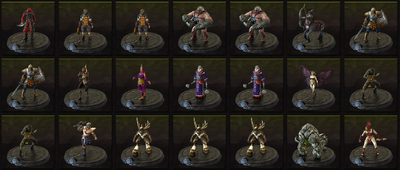 Description:
Skins are cosmetic features that change how your hero looks. Some skins modify the vocals, sounds, animations and effects of certain heroes.
Skins can be bought directly from the in-game shop, won as a reward at the end of a match, crafted from ingredients, gifted from Twitch, or found in a chest.
Skins can be traded, but are not available on the Steam Market unless they are no longer for sale from the in-game shop.
List of Heroes and Skins:
Click on a Hero or skin to learn more.